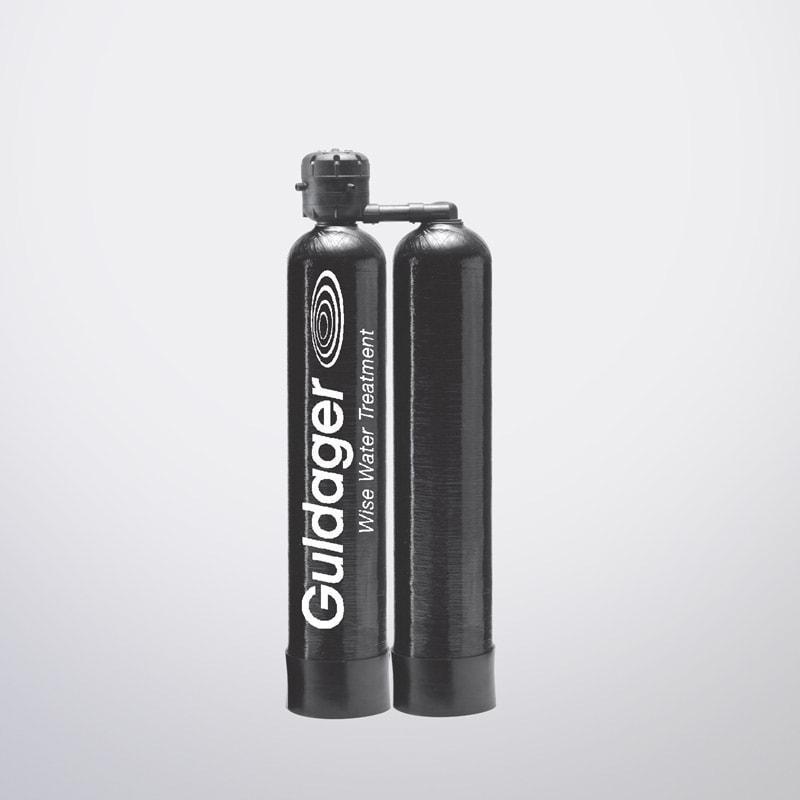 Energy-saving softening for hot water
UniSoft® 30-60-90 prevents lime deposits in hot water systems. The special filter mass in UniSoft® ion exchanges calcium and magnesium in the water and delivers soft water 24 hours a day.
The system can be attached to the warm water in residential homes, where lime precipitation is often seen as lime deposits in heat exchangers, heaters, pipework, sanitation, etc. By installing UniSoft® 30-60-90, maintenance costs on the installation can be significantly reduced. At the same time, the risk of pressure loss due to clogging is minimized.
Application:
Water for technical use
Laundries
Food Production
Breweries
Description
When the raw water passes through the resin, calcium and magnesium ions are exchanged with sodium ions, and the installation supplies soft water. The system is volume controlled and controlled by water pressure, so no electrical connection is required.
The plant is regenerated with salt tablets and the time of regeneration is determined by water consumption.
Capacity per regeneration depends on the current hardness.
The components in a UniSoft plant have been tested over many years, both in large-scale kitchens and within the industry. The cabinets are designed by one of Scandinavia's most recognized design companies and tailored to the need for aesthetics and effective cleaning routines in large-scale kitchens.
All plants are built in corrosion-resistant materials and provided with wheels. The cabinets are made from plastics with surfaces that facilitate cleaning routines.
Guldager's water softening plants are VA-approved; they are easily installed and run with a reduced water and salt consumption.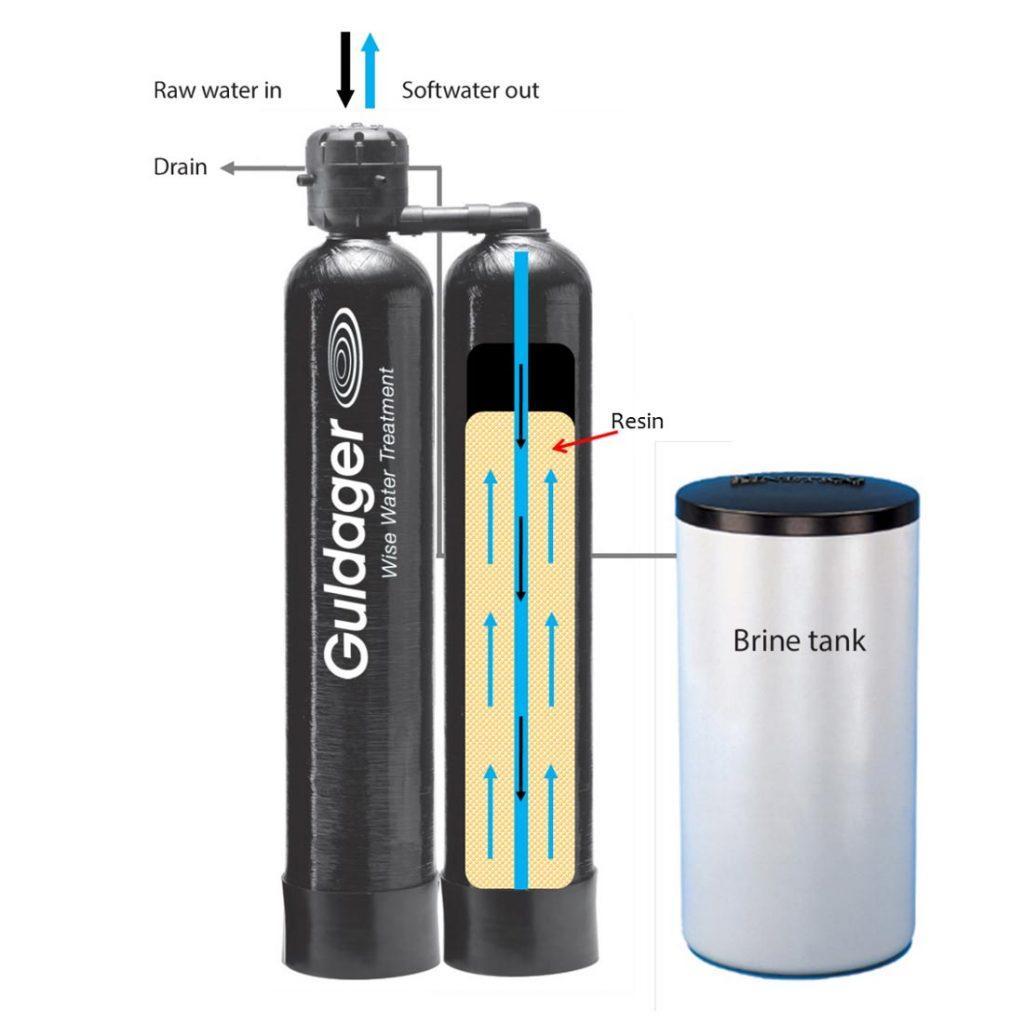 Any questions? We are ready with advice and guidance.
Call +45 48 13 44 00  Monday – Thursdag 8-16 and Friday 8-15.30 and get answers to your questions about your installation, products, prices, contracts, etc. Our service center is also in contact with our service cars if you require emergency service.