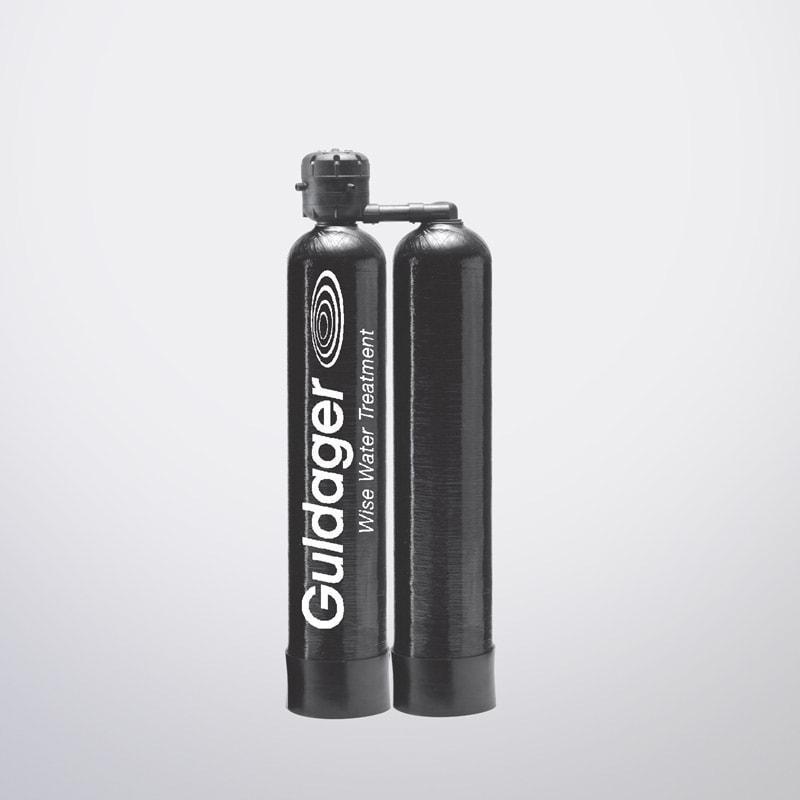 Energy-saving softening for hot water
UniSoft® 30-60-90 prevents limescale deposits in hot service water installations. The special filter mass in UniSoft® ion exchanges calcium and magnesium in the water and delivers soft water 24 hours a day.
The system can be connected to the domestic hot water in residential buildings, where limescale is often seen as limescale deposits in exchangers, on heaters, in piping, on sanitary fittings, etc. By installing UniSoft® 30-60-90, the maintenance costs of the installation can be significantly reduced. At the same time, the risk of pressure loss due to clogging is minimised.
Application:
Water for technical use
Laundries
Food production
Breweries
Function description
As the raw water passes through the resin, calcium and magnesium ions are replaced by sodium ions and the plant delivers soft water. The plant is manually operated and controlled by the water pressure, therefore no electrical connection is necessary.
The plant is regenerated with salt tablets and the time of regeneration is determined by the water consumption.
The capacity per regeneration depends on the current hardness level.
Do you have any questions? We're ready with advice and guidance
Use our chat function on this page or contact us on +45 48 13 44 00 if you have any questions or would like a visit from our consultants.
Our service centre is also in contact with our service vans if you need service for your installation or emergency assistance.