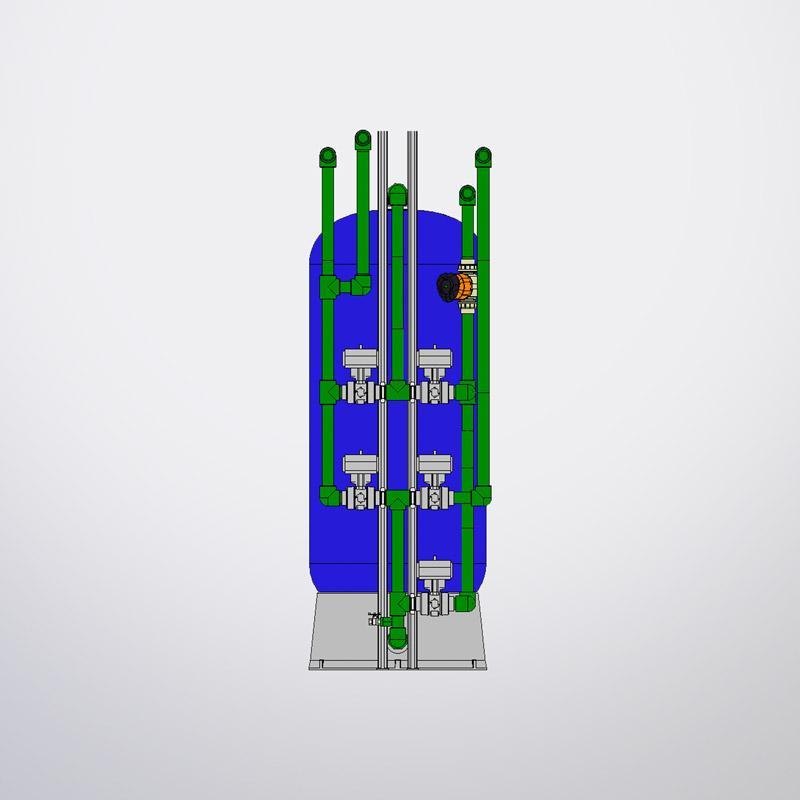 Sand filter for prefiltration
The purpose of the sand filter is to clean the water of finer particles.
This is done by passing the water through the filter sand in the filter. Sand filter systems are often used for pre-treatment before other water treatment, and are often part of a larger solution.
Sand filters are also often used in swimming pools.
Do you have any questions? We're ready with advice and guidance
Use our chat function on this page or contact us on +45 48 13 44 00 if you have any questions or would like a visit from our consultants.
Our service centre is also in contact with our service vans if you need service for your installation or emergency assistance.