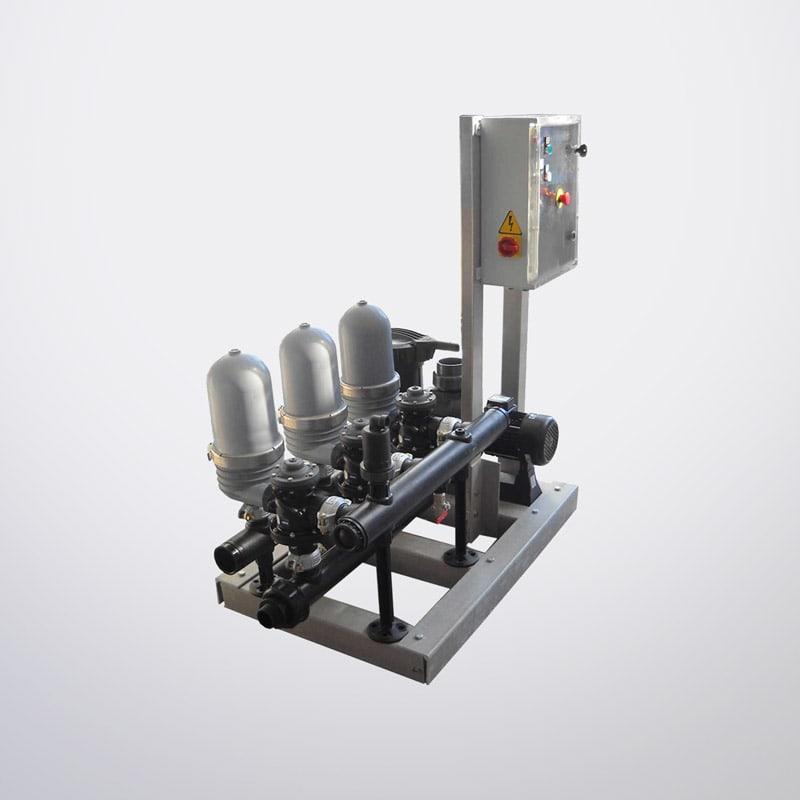 Side Stream filtration for cooling systems
UniFilter is an independently side stream filter system of high quality materials. UniFilter is designed to protect equipment and thereby ensuring continuous efficiency of cooling water systems.
Our side-stream filtration protects equipment and ensures continuous efficiency of the cooling water system. The filter is an independant disc filter. The pump will circulate the cooling water through the disc filter modules which will prevent filth from entering the cooling channels.
Backwash procedures will start automatically. Safety features and alarm relays ensure continous operation of the filter. Conductivity control for monitoring and maintaining the cooling water conductivity is optional.
UniFilter advantages:
prevents erosion of equipment in cooling system such as heat exchanger, pumps, condensers etc.
prevents clogging of nozzles, pipes and heat exchangers
minimizes growth of algae
minimizes maintenance costs
prevents undesirable interruptions
Any questions? We are ready with advice and guidance.
Call +45 48 13 44 00  Monday – Thursdag 8-16 and Friday 8-15.30 and get answers to your questions about your installation, products, prices, contracts, etc. Our service center is also in contact with our service cars if you require emergency service.