Glycol has been used for decades as antifreeze and corrosion protection. At Guldager, we don't make glycol a science - but instead keep our offer simple and straightforward. This means we can save costs without compromising quality.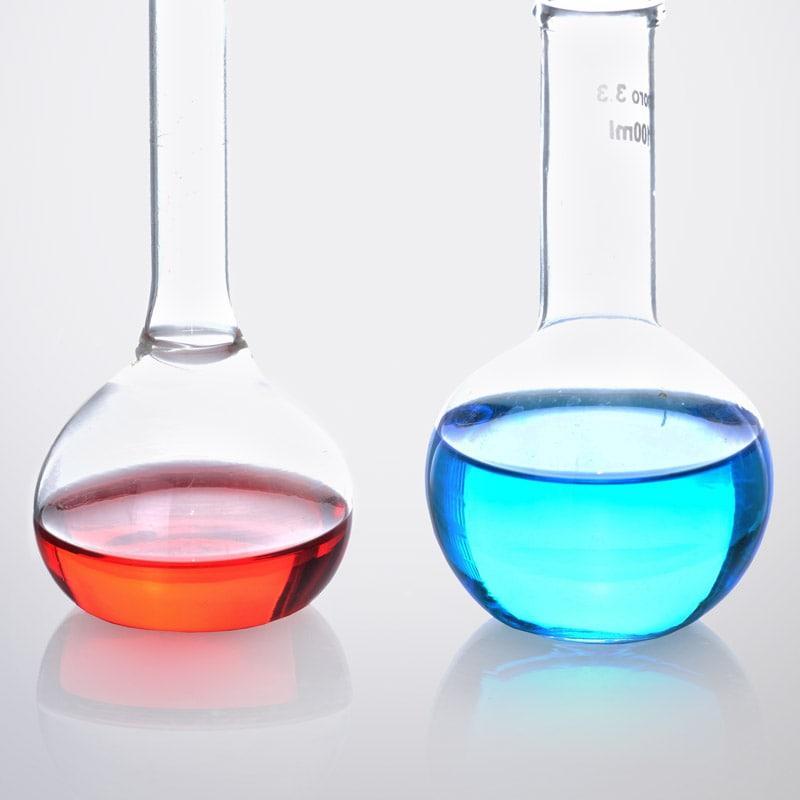 Longlife Glycol
Our longlife glycols are supplied as both monoethylene glycol (MEG) and monopropylene glycol (MPG). The glycols are fortified with demineralised water and effective and proven corrosion inhibitors.
Our glycols are effective antifreeze and anticorrosion agents for use in industrial refrigeration and heating systems.
Protects most systems over a wide temperature range
Has ultra low conductivity
Contains recognised stabilising and inhibiting additives
Supplied in standard quantities from cans to bulk
Our propylene glycol can be used where a non-toxic and food approved productis required
Is the market's strongest offer with a quality that matches the best
Food approved longlife MPG glycol on request
WWI (RO water with corrosion inhibitors) e.g. for closed cooling systems on request
Glycol technology
Guldager's glycols are available in two forms, a monoethylene glycol (MEG) and a monopropylene glycol (MPG).
Both versions can be supplied with recognised additives that counteract oxygen absorption and corrosion. Guldagers Glycols are also produced on reverse osmosis water, which contributes to the ultra low conductivity and good heat transfer.
ENVIRONMENT AND LABELLING
Guldagers products is produced, registered and labelled in accordance with Danish legislation. Our Safety Data Sheets and product descriptions are available on request.
Guldager Glycol
Effective antifreeze For frost and corrosion protection
QUALITY FOR THE PRICE
Guldager's monoethylene (MEG) and monopropylene (MPG) glycols can be supplied as long-life inhibited antifreeze liquids. When added to demineralised water, i.e. water purified by reverse osmosis, and effective corrosion inhibitors that have been well proven in practice, Guldager's glycols are effective antifreeze agents and at the same time effective anti-corrosion agents for use in industrial refrigeration and heating systems. Guldager's glycols can match the best on the market.
CONCEPT
Guldager's concept is based on simplicity and transparency. We do our best to give our customers the best quality at the best price, while keeping the price among the most competitive on the market.
- Few but effective products
- Good purchasing agreements
- Keeping fixed costs down
- Quality management in production
Do you have any questions? We're ready with advice and guidance
Use our chat function on this page or contact us on +45 48 13 44 00 if you have any questions or would like a visit from our consultants.
Our service centre is also in contact with our service vans if you need service for your installation or emergency assistance.