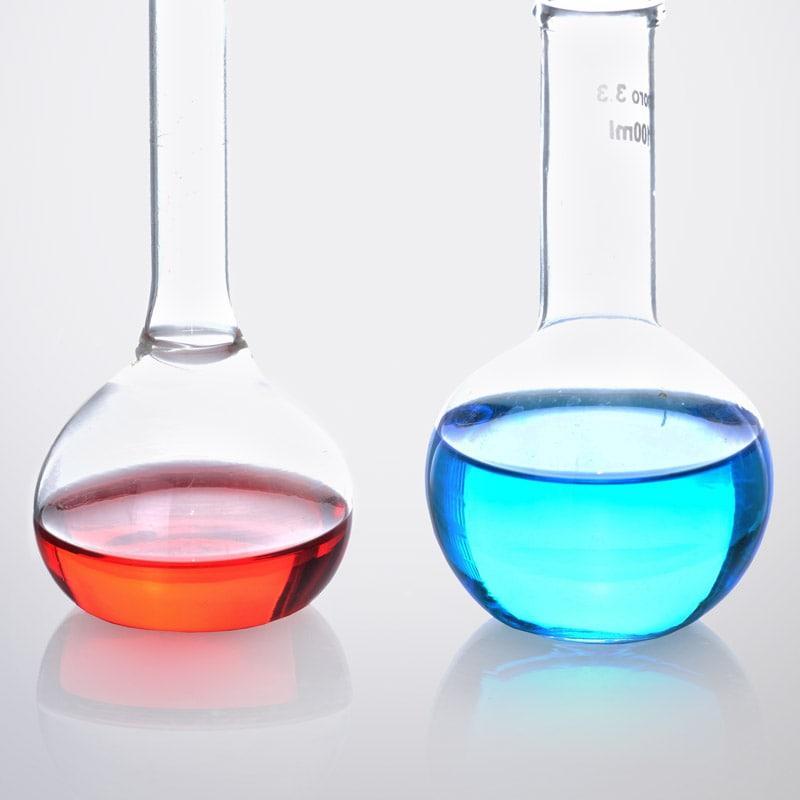 Longlife Glycol
Glycols from Guldager are available in two formulas, monoethylenglycol (MEG) and monopropylenglykol (MPG). Approved additives preventing absorption of oxygen and corrosion can be added to both formulas. Guldager's glycols are produced from reverse osmosis water which contributes to the ultra-low conductivity and good heat transfer.
Longlife Glycol is efficient as antifreeze and anticorrosion solutions in industrial cooling- and heat systems.
Protects most systems at a wide temperature area
Has an ultra low conductivity
Are added approved stabilising and inhibiting additives
Deliverable in common sizes
Can be used anywhere where a non toxic and foodstuff
approved solution is required
Are among the best on the market
Download product sheet
Any questions? We are ready with advice and guidance.
Call +45 48 13 44 00  Monday – Thursdag 8-16 and Friday 8-15.30 and get answers to your questions about your installation, products, prices, contracts, etc. Our service center is also in contact with our service cars if you require emergency service.