Legionella - a serious threat
Legionella is a bacterium that can be found anywhere there is water. It multiplies rapidly in places where the water is still and at a comfortable temperature of 30-40 degrees - which happens to be the same temperature we humans like to bathe in.
Unfortunately, Legionella is a dangerous bacterium that can cause respiratory infections in humans, sometimes with serious consequences. Legionella is spread in the air in small droplets, aerosols, such as when we turn on the shower, and can cause lung disease, which in some cases can be fatal.
Legionella help
Legionella is a problem everywhere we use hot water.
We have put all our efforts into finding practical solutions to the problem. We advise, analyse and find the right solution to avoid bacteria.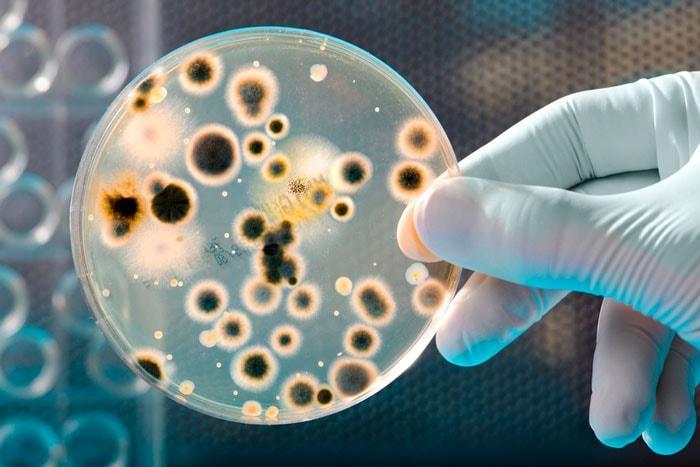 The Corona closure of large parts of the community has left many buildings long vacant or in low use. This means an increased risk of Legionella blooms in water systems.
Products for bacterial control
Temperature
Minimum 50 °C throughout the circulating hot water system.
Clean pipes
Corrosion residues, rust pustules and biosolids are "hiding places" and "food" for bacteria. In the case of pasteurisation of a plant, the bioslime can protect the Legionella bacteria from the high water temperature.
Good distribution of the hot water
With proper hot water regulation, the recommended temperatures can be maintained.
Correct circulation rate makes it harder for bioslim to develop and adhere, and corrosion protection gets better conditions.
Container size
Too large boiler means too long residence time of the water in the temperature range 20-40 °C. Too small boiler means risk of thermophilic bacteria due to lack of stratification in the container.
Dead pipe ends
Improperly plugged pipe ends provide good conditions for bacteria because the temperature is lower and there is no flow in the closed pipe section.
Rarely used tapping points are in principle the same as dead pipe ends. Except that occasionally water is tapped from them that may have stood still for 14 days or more.
Do you have any questions? We're ready with advice and guidance
Use our chat function on this page or contact us on +45 48 13 44 00 if you have any questions or would like a visit from our consultants.
Our service centre is also in contact with our service vans if you need service for your installation or emergency assistance.