Legionella – a serious threat
Legionella is a bacterium that flourishes in pipes and water boilers for potable water. It quickly multiplies in places where the water is still and has a comfortable temperature of 30-40 degrees which happens to be the same temperature in which humans like to bathe.
And it may be found in all kinds of installations. Only the concentration is different. In only a few days the number of bacteria may grow to a distinctly hazardous level. Maintenance, temperature and the structure of the installation could be crucial aspects for the bacteria growth.
The Legionella bacterium may cause the legionary disease, which is a serious form of pneumonia, often with a concomitant effect on other vital organs. The disease may cause the death or invalidity of humans. A quick doctor's call is vital, as medicine against ordinary pneumonia has no effect. Infection spreads through inhalation of aerosols (tiny water droplets) that have been contaminated with Legionella bacteria. Showers are some of the typical sources of infection.
Legionella help
Legionella is a problem all the places where we use hot water.
We have put every effort into finding practical solutions to the problem. We provide advice, analyze and find the right solution to avoid bacteria.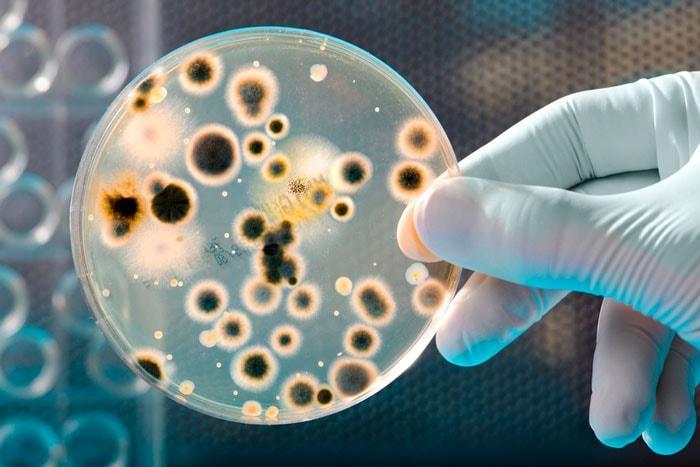 Products for bacterial control
Filters that can be placed directly on a shower head or perlator if legionella has been detected.
Temperature  Minimum 50° C throughout the circulating hot water system.
Clean pipes Corrosion residues, rust pustules and bio-slime are "hiding places" and "food" for the bacteria. In connection with pasteurization of a plant, the biosphere can protect the Legionella bacteria from the high water temperature.
Good distribution of the hot water By correct adjustment of the hot water, the recommended temperatures can be maintained.
Correct circulation speed makes it harder for the bio-slime to develop and get stuck and the corrosion protection gets better conditions.
Boiler size Large water boiler size means too long residence time of the water in the temperature range 20-40°C. Too small water boiler increases the risk of thermophilic bacteria due to lack of layer formation in the boiler.
Dead pipe ends: Wrong taped pipe ends provide good conditions for bacteria, as the temperature is lower and because there is no flow in the closed pipe part.
Rarely used water tapping installations are in principle the same as dead pipe ends but with the added risk that the water has not moved for i.e. 14 days or more.
Any questions? We are ready with advice and guidance.
Call +45 48 13 44 00  Monday – Thursdag 8-16 and Friday 8-15.30 and get answers to your questions about your installation, products, prices, contracts, etc. Our service center is also in contact with our service cars if you require emergency service.