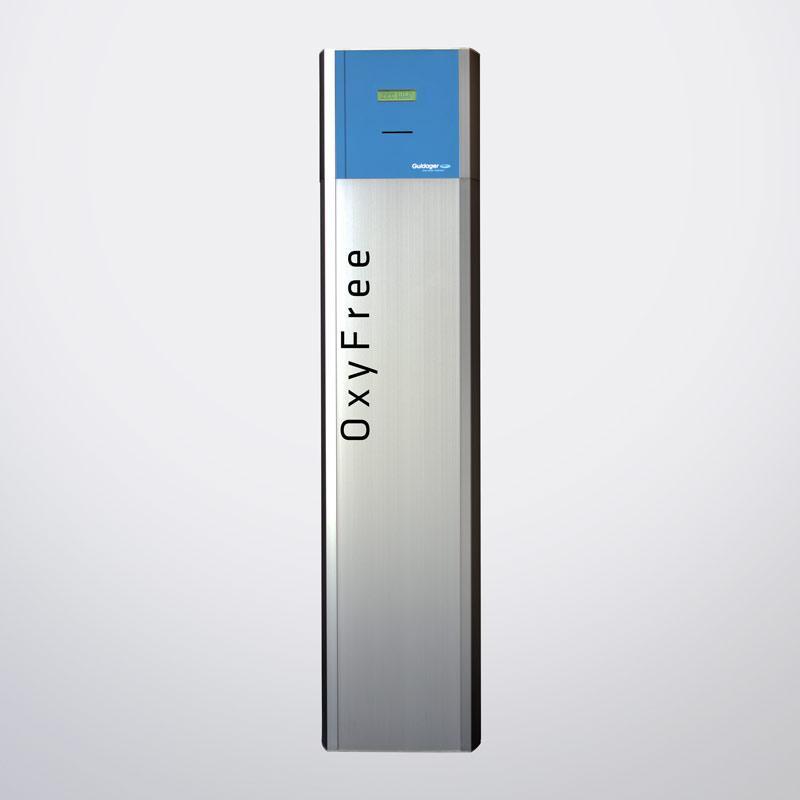 Avoid corrosion in central heating systems with OxyFree
The presence of oxygen in the central heating water will lead to corrosion that may cause a complete or partial destruction of the central heating system.
With the installation of an OxyFree protection installation, the optimal binding of oxygen is secured. Thus, within a short period of time, the oxygen concentration of the central heating water will be below the limit where corrosion may attack. Along with the oxygen binding, an increase of the pH value takes place, stabilizing the corrosion preventing the process. With OxyFree a protective layer is formed on all metal parts connected to the central heating system.
OxyFree is a process, where Electrolysis is integrated with a sub-water flow in the return of the system.
Download product sheet
Any questions? We are ready with advice and guidance.
Call +45 48 13 44 00  Monday – Thursdag 8-16 and Friday 8-15.30 and get answers to your questions about your installation, products, prices, contracts, etc. Our service center is also in contact with our service cars if you require emergency service.