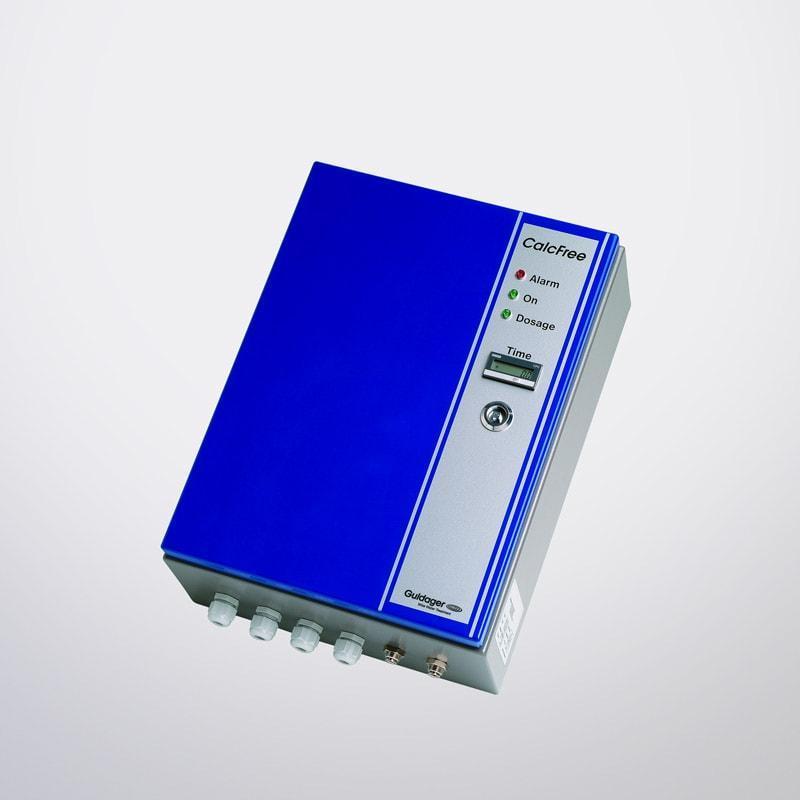 Environmentally friendly dosage of CO2 prevents lime
CalcFree is a carbon dioxide (CO2) dosing system which, possibly in combination with a Katolysis® system, prevents precipitation of lime and corrosion throughout the pipe system until the final drainage point.
CO2 is already a natural part of the chemical system that is part of lime precipitation. By dosing an excess of CO2 to the calcareous water, the lime can be kept in a solution so that it does not precipitate on heath surfaces in heat exchangers and piping systems.
CalcFree and CalcFree Pro are cheap in operation. The consumption of carbon dioxide is very modest and has no significant impact on water quality. Since carbon dioxide is already a component of the water, the dosage has no environmental impact.
The system has been documented efficiently, economically and environmentally and has been used with great success in a wide range of industries.
CalcFree Pro is designed specifically for industry and larger heating plants.